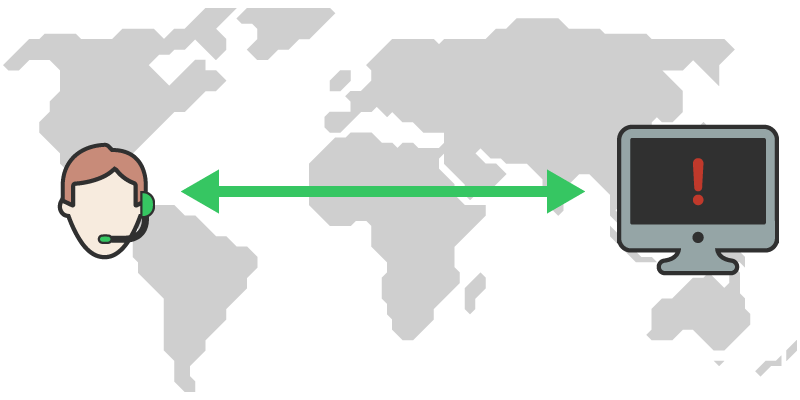 With this tool our technicians can help you, through the internet, wherever you are in the world, exactly as if they were sitting on your side!
The service allows:
Chat online
Remote control of your PC
File transfer
VoIP audio / video connection
Reporting of the activities performed.
The system works on-demand, and is simply activated via a browser and an Internet connection. It allows you to establish an immediate connection between your PC and the PC of one of our technicians.
The tool is very sure, thanks to 256-bit AES encryption end-to-end used in data transmission.
Your privacy is guaranteed: Each remote control operation requires your authorization to proceed and you can decide which applications to show to the technician who supports you.
The ability to establish a VoIP audio and video connection allows you to stay in touch with our operator indefinitely without telephone costs, listening to suggestions through the multimedia system of your PC while working in an interactive way.
The product is available in different modules:
Lite - 1 support package now (*)
Small - Package of 2 support hours (*)
Medium - Package of 4 support hours (*)
Alternatively, if no package has been previously purchased, billing can take place at final balance at the end of the month and per-minute pricing.
(*) Technical support packages must be used within 1 year of purchase.
WARNING! FOR THIS SERVICE THE PAYMENT MAY BE REQUESTED.
Before calling, make sure you have your own Customer code.
It is necessary to use this Client (TeamViewer 9), it can be executed without installation.